Information Design
Data Journalism
Systematic Storytelling
Visual Journalism
Visual Systems


The World as Flatland focuses on the analysis, design and communication of complex information, processes and stories.

The objective is to derive additional knowledge by organising, combining, condensing and visualizing complex data and transform it into information.
Information design does not depend on certain media and involves a multi- and interdisciplinary approach to communication, combining skills from graphic design, web design, 3D design, psychology, cognitive science, information theory and cultural studies.

Overview of services

Gerlinde Schuller founded The World as Flatland. She is specialized in information design and data journalism.

Schuller grew up in Romania and Germany and lives since 1999 in the Netherlands. She studied Visual Communication at the Academy of Art and Design, Offenbach am Main (D). Before she started her own studio, she worked at CartlidgeLevene Design, London (UK) and Irma Boom Office, Amsterdam (NL).

Besides working on commissions for international clients, Schuller teaches information design and data journalism and writes about the disciplines. She also writes essays and short stories and loves to interview interesting people.

From 2001 to 2005, Schuller taught information design at the Willem de Kooning Academy, Rotterdam (NL).
Currently, she is teaching data journalism at the School of Journalism, HU University of Applied Sciences, Utrecht (NL).
Since 2001 she gives lectures and workshops at universities and conferences throughout Europe.
LinkedIn

Publications and research
In her own research projects Gerlinde Schuller focuses on examining complex subjects by creating experimental visual systems. Schuller is author of the books Designing universal knowledge and co-author of Making the Impossible Possible and Amsterdam in documents.

Schuller finds it very important to further develop information design in self-initiated, experimental projects. Her definition of information design is based on an interdisciplinary attitude and an openness towards all creative disciplines, especially digital media, art and motion picture.
For the communication of complex data and stories she developed the method Systematic Storytelling during her research project The Infinite Narrative.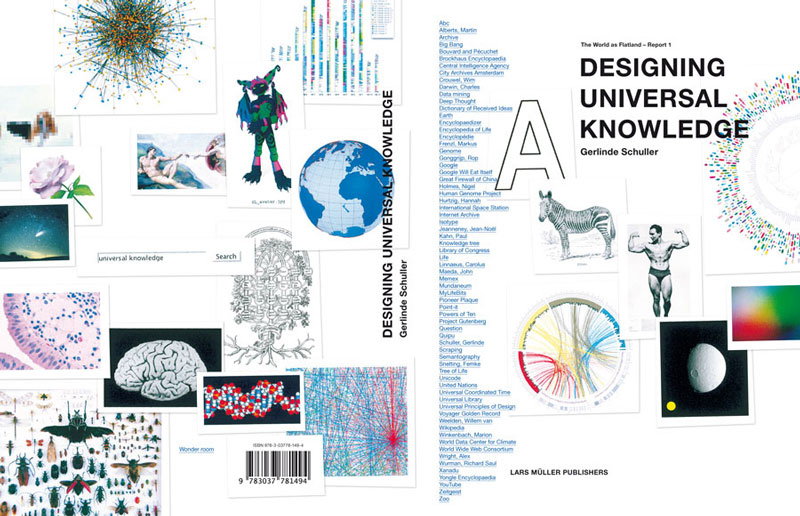 Follow me on Instagram:
Archiving family memories and dreams
The garden is a process

Google knows your curtain
Gerlinde Schuller interviewed by Johan van Looveren
Published in Thoughts on Designing Information
Lars Müller Publishers, 2015

I am a visual journalist
Gerlinde Schuller interviewed by Euikyung Kim
Published by the Korean magazine Monthly Design
September 2010

Information Design = Complexity + Interdisciplinarity + Experiment
An essay by Gerlinde Schuller
Published by AIGA New York
March 2007