Designing universal knowledge
Knowledge is power. If one possesses a collection of the 'universal knowledge' of the world, one has ultimate power.
Establishing comprehensive, global collections of knowledge already fascinated mankind thousands of years ago.

Today, modern communication and information technologies offer quick and prompt collecting, high memory capacities and wide-ranging access. In addition, globalization and the Internet advance a mentality which moves away from the local and regional towards the international and universal.

Collections of knowledge, such as archives, encyclopaedias, databases and libraries, also follow this trend. They are engaged in a race against time in both the technological and creative area. Their clearly formulated aim is to establish for us a complete and up-to-date collection of 'universal knowledge'.

–Who is collecting the world's knowledge?
–How are knowledge archives structured and designed?
–Who determines the access to this knowledge?
–What knowledge entails power?

These questions formed the starting point of the research, which resulted in a report exploring the meaning of 'universal knowledge' as well as the process of collecting, structuring, designing, and publishing it.

Designers and researchers from different fields have set standards for the classification and design of complex data collections and thus exerted an enormous influence on how knowledge is communicated. Along with these aspects, the report also explores the possibilities of 'universal design' and presents new approaches to visualize complex information.

The systematic and professional collection of knowledge has always been influenced by economic and political interests and presented as a social and society-changing act. The report critically elucidates these aspects as well as the forms of manipulation and censorship which knowledge storages have never been able to completely evade.

The making of 'Designing universal knowledge'
Gerlinde Schuller interviewed by Greg J. Smith
Serial Consign, May 2009
Read the interview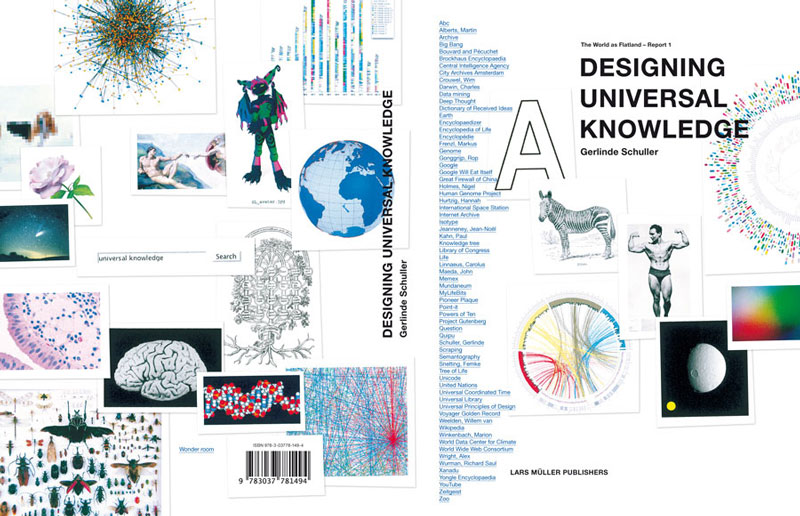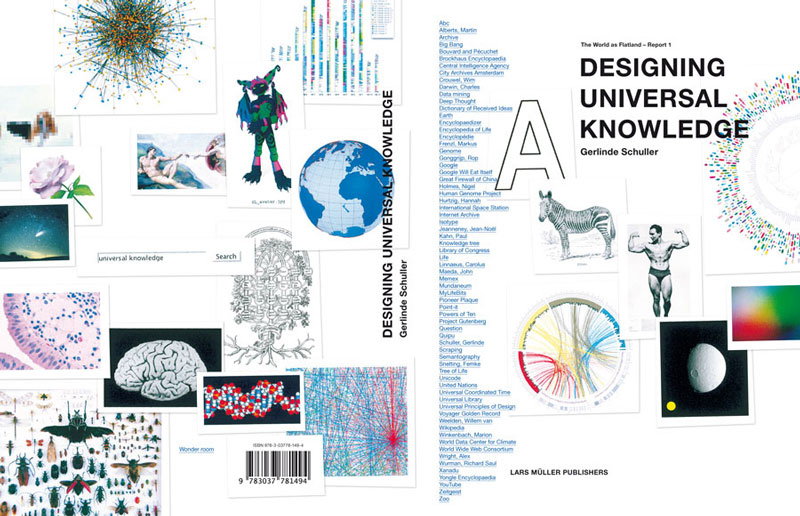 "Schuller has undoubtedly created a gorgeous text with an engaging layout, smart typography and well-selected accompanying photographs and illustrations, but the true merit of the book is not as a design object but as a brilliant consideration of the intersection of information and culture."

"In this brilliant book one can detect veins both of 'protestant' asceticism (systems, simplicity) and permissive, anti-authoritarianism (computerhacking, freedom of speech)."

"The book introduces quality into the great mass of information, in a sphere in which the hub of online knowledge, the renowned Wikipedia, is developed partly with contributions from all its users, without exception."