The garden is a process –
Building green and social housing
The research project investigates the development process of a special complex and garden: Geuzenhof in Amsterdam (NL).

Amsterdam's expansion plans, developed in the early 19th century, were based on an interplay of nature and social housing. Garden cities in England and Germany, which were also supposed to fulfil an important social function, served as inspiration. The aim was to provide the poorest city dwellers with a garden – in the form of a communal garden, a sight garden, a green belt or a man-made forest – in addition to cheap rental housing.

Political decisions led to an increase in social housing from the 1930s and a drastic decrease from the 1990s. Geuzenhof (1935, 586 flats) was the first social building experiment of this size in Amsterdam and and is therefore a good case study to illustrate this development.
At the beginning of Geuzenhof stood a collaboration of well-known creative and socially engaged personalities, including urban planners Cornelis van Eesteren and Jakoba Mulder, building contractor Huibert van Saane, architect Jacob Dunnebier, garden architect Mien Ruys and industrial designer Piet Zwart.
Garden architect Mien Ruys, who would later become internationally renowned, designed the communal garden in the Geuzenhof 1 section. It was her first social housing project.
Since 2014, both the housing complex and the garden (8500 m2) are municipal monuments. In 2018 the residents initiated the redevelopment of the garden that is realised in 2022-2023.
Therefore the process line of Geuzenhof now includes Copijn, Utrecht (NL). Copijn who themselves have a long history in the field of landscape architecture created the plans for the redevelopment of the garden and continue to take care of the maintenance in the coming years.
Through Geuzenhof, 100 years of Dutch history can be experienced. It is a cosmos that reflects political, urban development and social changes and illustrates the creation of green projects in the city. The complex and garden offer an accumulation of a number of current topics: urban planning, social housing concepts, (garden) architecture, preservation of cultural, green heritage and citizen participation.
The results of my research will be translated into a complex web publication and an exhibition.
Follow my research project on Instagram
Follow the redevelopment of the garden (2022-2023) on Instagram
The project is made possible with support from Stimuleringsfonds Creatieve Industrie and Iona Stichting.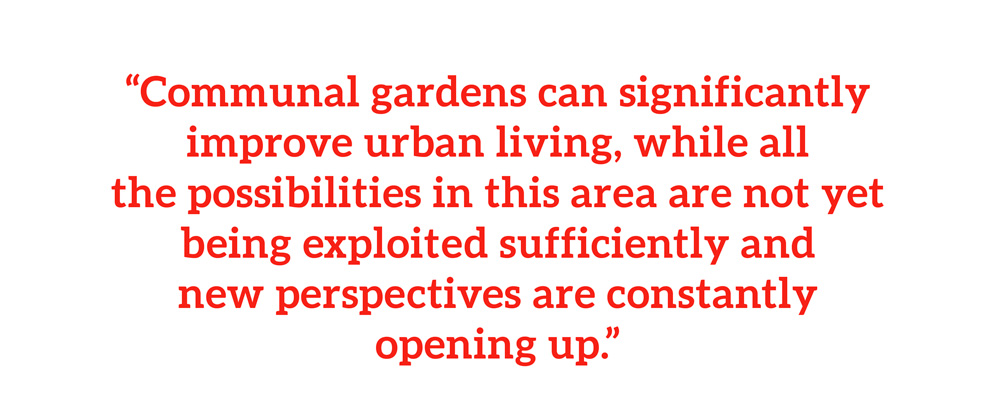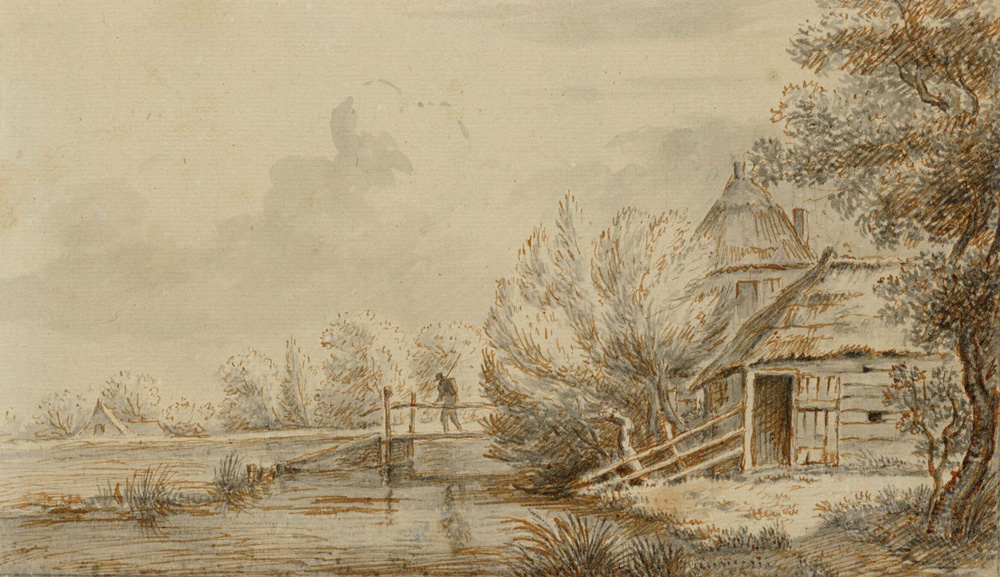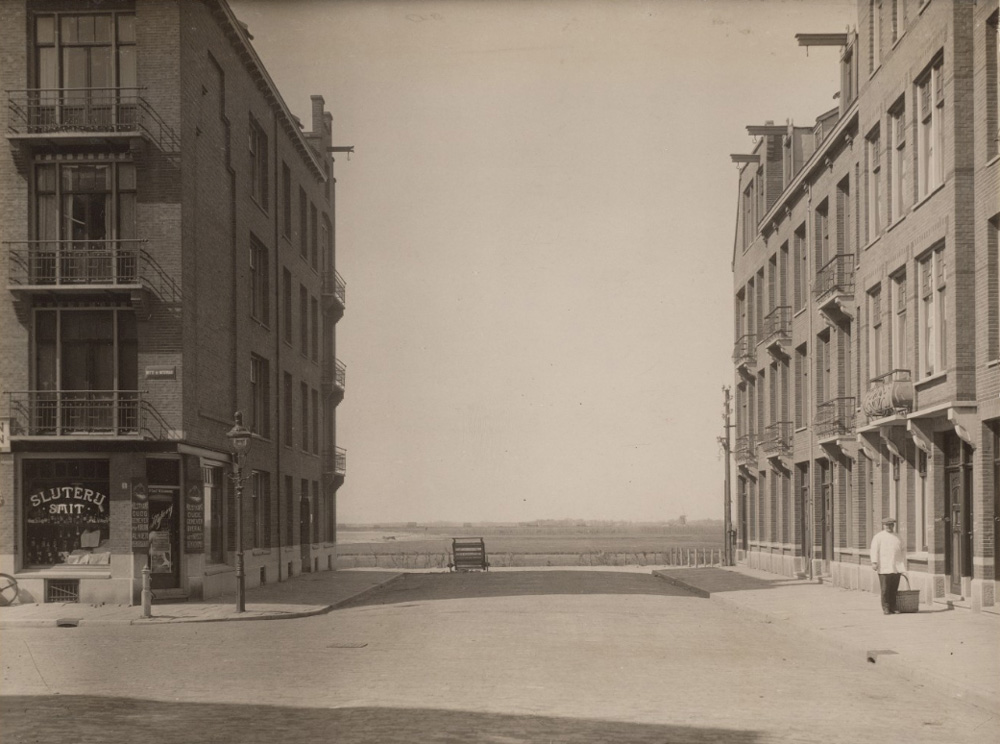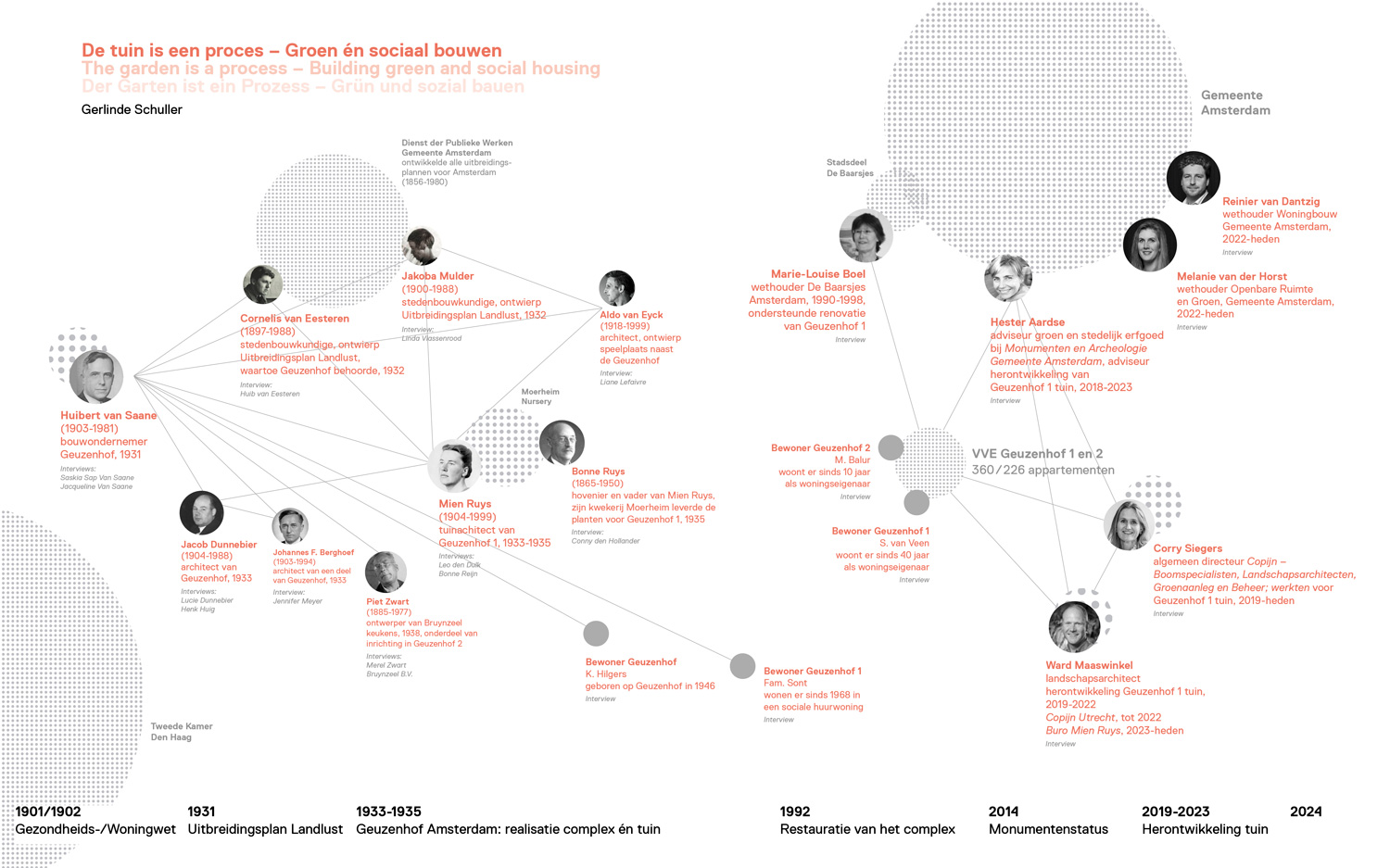 Geuzenhof is an interdisciplinary collaborative effort
of professionals and residents, 1931-present